Are you in the mood for a traditional style cocktail or ready to fly the sky with something new? You've come to the right place. Whatever your flying style is, we'll make sure you land safely and with flavor.


Craft beer or domestic, we've got something for everyone. For the adventurer, curious-cat or laid-back cruiser, we'll give your taste buds something they will enjoy.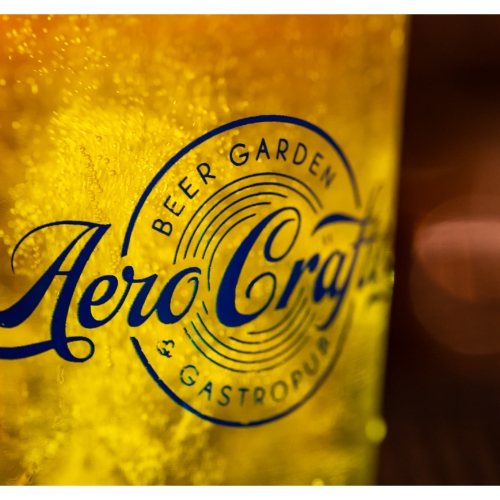 3 Nations (Carrollton)
Manhattan Project (Dallas)
Jester Kings (Austin)
Galveston Island (Galveston)
Altstadt (Fredericksburg)
Rahr & Sons (Fort Worth)
Wild Acre (Fort Worth)
Oskar Blues (Austin)
Deep Ellum (Dallas)
Karbach (Houston)
Ingenious (Humble)
Eureka Heights (Houston)
Revolver (Granbury)
Four Corners (Dallas)
Saint Arnold (Houston)
Southern Star (Conroe)
Adelbert's (Austin)
Real Ale (Blanco)
Independence (Austin)
Lone Pint (Magnolia)
8th Wonder (Houston)
903 (Sherman)

Because no great adventure ever began with a salad; pair our wine selections 'til your heart is content.
(G* INDICATES AVAILABLE BY THE GLASS)
CABERNET SAUVIGNON
SILVER OAK
Alexander Valley, CA
CAYMUS
Napa Valley, CA
CAKEBREAD
Napa Valley, CA
STAGS LEAP
ARTEMIS
Napa Valley, CA
JOEL GOTT 815
Napa, CA
MERLOT
MARKHAM
Napa Valley, CA
CAYMUS
Napa Valley, CA
CAKEBREAD
Napa Valley, CA
MISC. REDS
GULF BREEZE SUMMER SANGRIA (*G)
Alexander Valley, CA
CAYMUS
Napa Valley, CA
CAKEBREAD
Napa Valley, CA
STAGS LEAP
ARTEMIS
Napa Valley, CA
JOEL GOTT 815
Napa, CA
3 Nations (Carrollton)
Manhattan Project (Dallas)
Jester Kings (Austin)
Galveston Island (Galveston)
Altstadt (Fredericksburg)
Rahr & Sons (Fort Worth)
Wild Acre (Fort Worth)
Oskar Blues (Austin)
Deep Ellum (Dallas)
Karbach (Houston)
Ingenious (Humble)
Eureka Heights (Houston)
La Grange (La Grange)
Revolver (Granbury)
Four Corners (Dallas)
Saint Arnold (Houston)
Southern Star (Conroe)
Adelbert's (Austin)
Real Ale (Blanco)
Independence (Austin)
Lone Pint (Magnolia)
8th Wonder (Houston)
903 (Sherman)